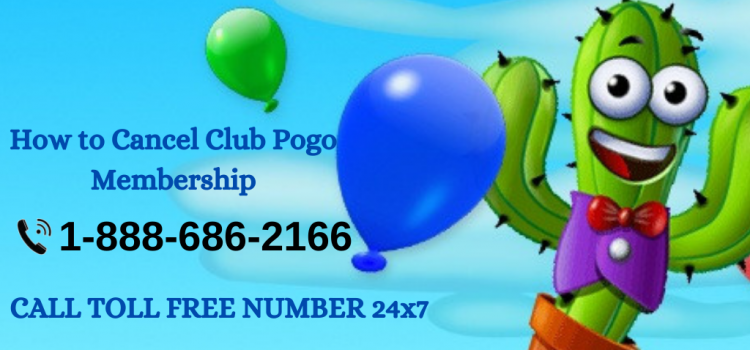 Today we will discuss about the one of the most playing gaming platform Pogo Games. It is one of the old gaming platform which is getting updated year by year as the new technology steps in. People who registered their accounts in early 80's or 90's sometimes getting confuse how to manage their account or billing section and getting upset about it. Pogo offers a paid membership plan known as CLUB POGO, which provides a lots of benefits to the users like Ad Free Gaming Experience, HD Quality Games, Better Loading Speed Games. But sometimes user wants to quit membership or want to cancel their club pogo benefits for any kind of personal reason. And they are looking for help to get it cancelled before they got charged again.
Important Things to consider before cancellation of Pogo Account
If a person cancelled their account before due date then he/she can still able to play the games with membership benefits till the due date.
A member cannot get the Free Trail days after reactivation of the account later.
Process to Cancel Club Pogo Subscription

Be Ready with your Login Credentials.
Please visit the official website www.pogo.com on your device.
Then sign in into your Club Pogo account with you Email and password.
You will Get a Little Green Head in a circle on Top Right. Please Click on that to get a scroll down menu.
Then Choose the option My Account in the scroll down Menu.
You might be asked to confirm your password once again after choosing this My Account section.
On the left side of the screen Select "Billing and Subscription" tab.
Here you will see the subscription details and On the right side of the screen Click on "Cancel Subscription"
For the security of your account, you may need to confirm your password again.
Then, a new confirmation Pop up will appear in front of you.
Once you Click on "Confirm Cancellation" button, it will be successfully cancelled.
In this way by following this process you would be able to cancel your Club Pogo Membership and Pogo billing team will not be able to charge your card again untill you rejoin them again. Also you can still able to play the games for the remaining period left on your account. But if you want to completely deactivate or delete your account from Pogo server then you must contact Pogo Billing Team to help you further. They will ask you some security questions to verify your account and your are good to go.
Cancellation of Pogo Account in Case of Death/Deceased

Just in case if any mishappening occurs in a family and you want to cancel or close account of deceased family member then you must have right information ready with you before reaching Pogo Customer Care Team. In case you don't have right credentials details of pogo account of your deceased family member then following information would work for you-
Account Holder's Correct Date of Birth
Registered Email on the Pogo Account
Last four digits of the card Linked on the Pogo Account

After Reading this important information we believe things will work for you. Just in case you still need any assistance then you may Contact Pogo Customer Service Team. Till then Happing Gaming we will keep writing this important information for our visitors.
How to Cancel Club Pogo Membership | Cancellation of Pogo Account